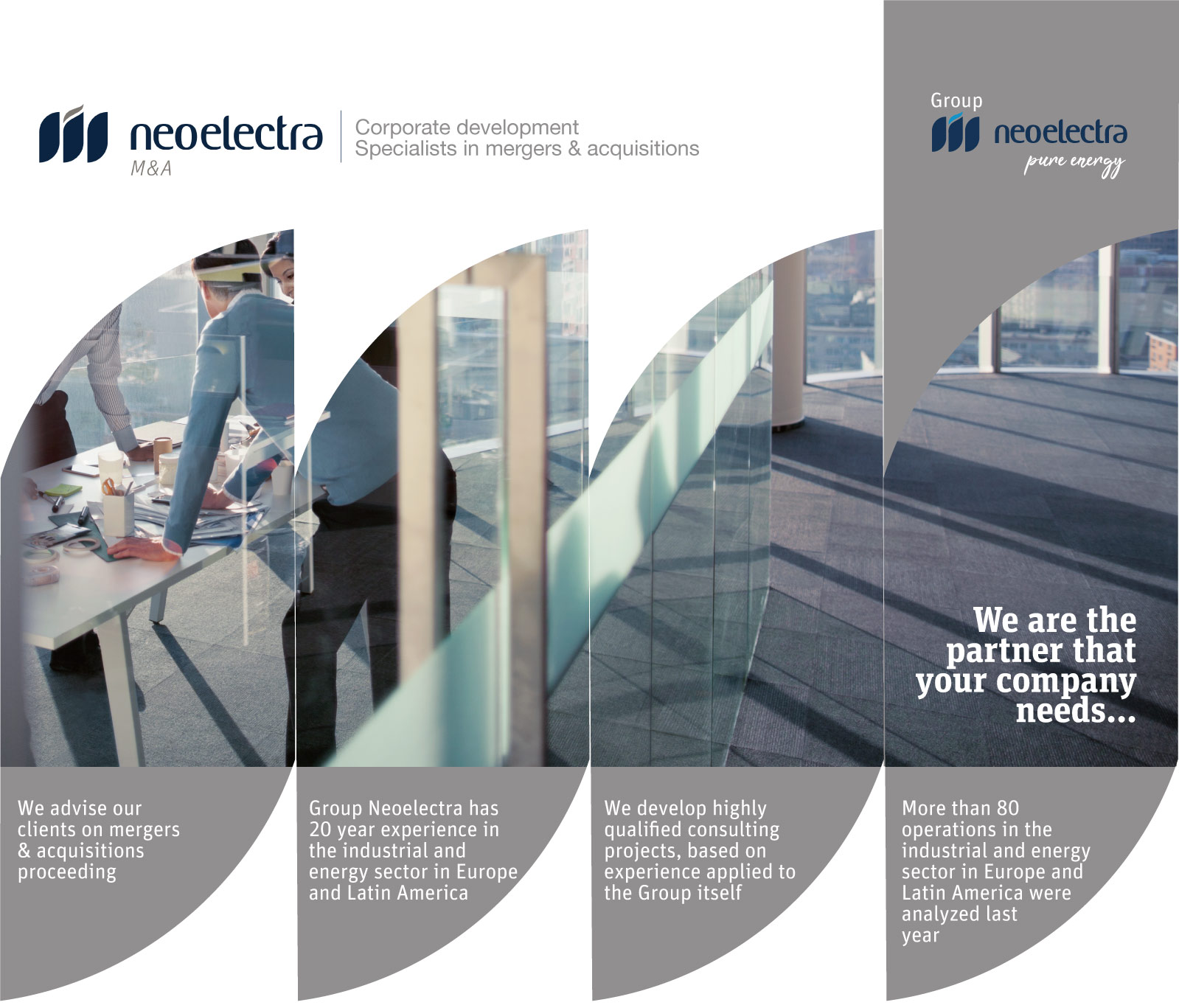 • We value investment opportunities in 360º
We analyze projects comprehensively, considering all variables (economic / financial, technical and legal aspects)
Optimization studies for repowering processes
Investments in generation plants: cogeneration, trigeneration, renewables, among other technologies
Advice and consultancy for energy efficiency projects, commodities and supplies
We analyze projects comprehensively, considering all variables
(economic / financial, technical and legal aspects)
Optimization studies for repowering processes
Investments in generation plants :
cogeneration, trigeneration, renewables, among other technologies
Advice and consultancy for energy efficiency projects, commodities and supplies.
SPECIALIST IN MERGERS AND ACQUISITIONS
A dynamic and international team, with multisectoral experience and a high capacity to understand the project risks and client needs.
WOULD YOU LIKE TO PROPOSE INVESTMENT OPPORTUNITIES TO US?
Three transactions closed in the last year. (Two during Covid lock-down- May 19 and July 2020)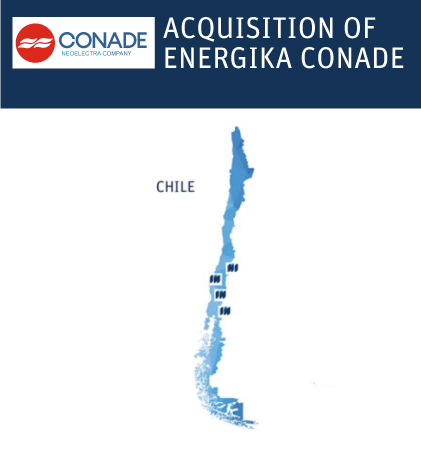 Chilean energy services company specialized in O&M with more than 36 years of experience in the energy sector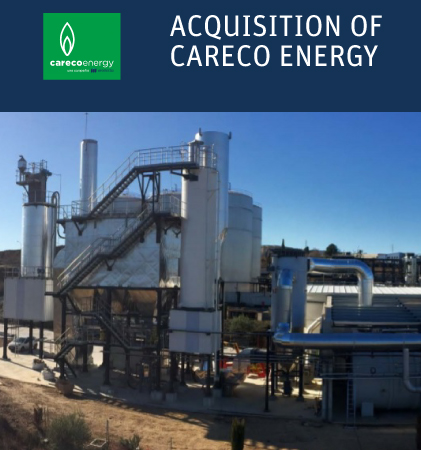 Company dedicated to the gasification and recovery of waste "Waste Energy""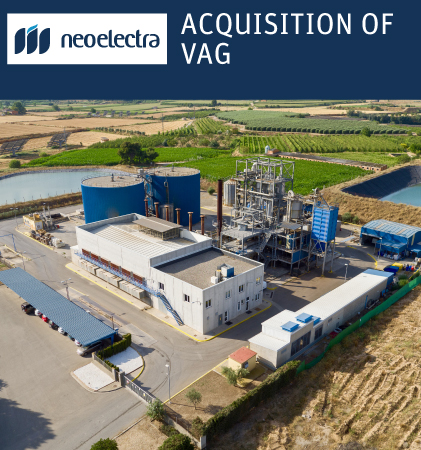 Cogeneration plant for the management and treatment of agricultural and livestock waste
PRESENCE IN EUROPE AND LATAM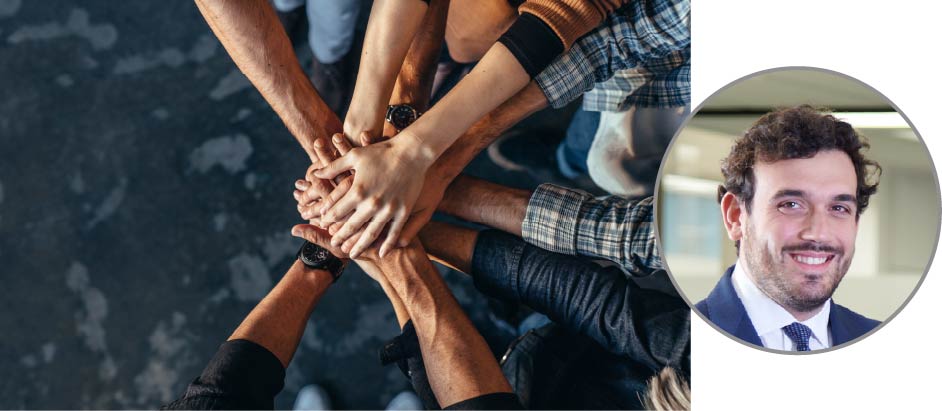 Francesco Setola, Director of M&A
"At M&A Neoelectra we are specialists in Mergers and Acquisitions of energy assets, to optimize the industrial productivity of our partners."
IF YOU NEED MORE INFORMATION…