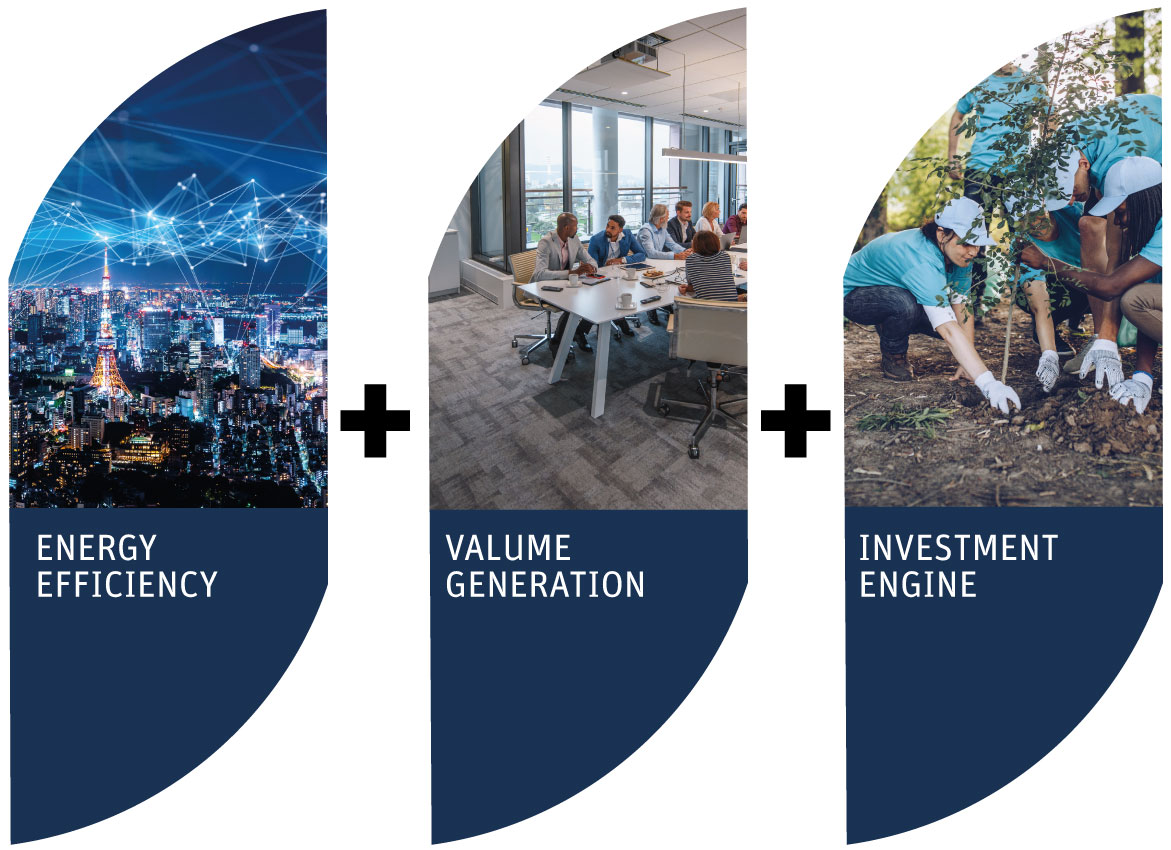 Innovative solutions for the efficient management, marketing and maintenance of industrial energy.
We add value to our customers, employees, shareholders and the local communities where we operate as an industry.
We offer financial capacity to operators who need a strategic partner to value their assets.
MISSION
Contribute to the development and competitiveness of the industrial sector by providing energy efficiency and circular economy solutions.
VISION
To be leaders in energy efficiency to promote a sustainable and energy efficient industrial fabric that contributes to social-economic development, job creation, territorial cohesion and environmental protection.
VALUES
Collaboration: We establish close collaboration ties with our partners and clients, to achieve common objectives that benefit both and society. Our model is collaborative, in line with the current trend.

Teamwork: People are our greatest asset. All teams work towards common goals.

Sustainability: All our activities are aimed at providing economically and environmentally sustainable solutions.

Circular economy: All our actions are focused on a circular economy model based on the three RRR´s.

Flexibility: We adapt to the needs of the industry. We develop and use all technologies that meet decarbonization, sustainability and circular economy criteria. Ad Hoc Services.
Territorial cohesion: We are involved in the growth of the areas in which we are present and we contribute to their development.