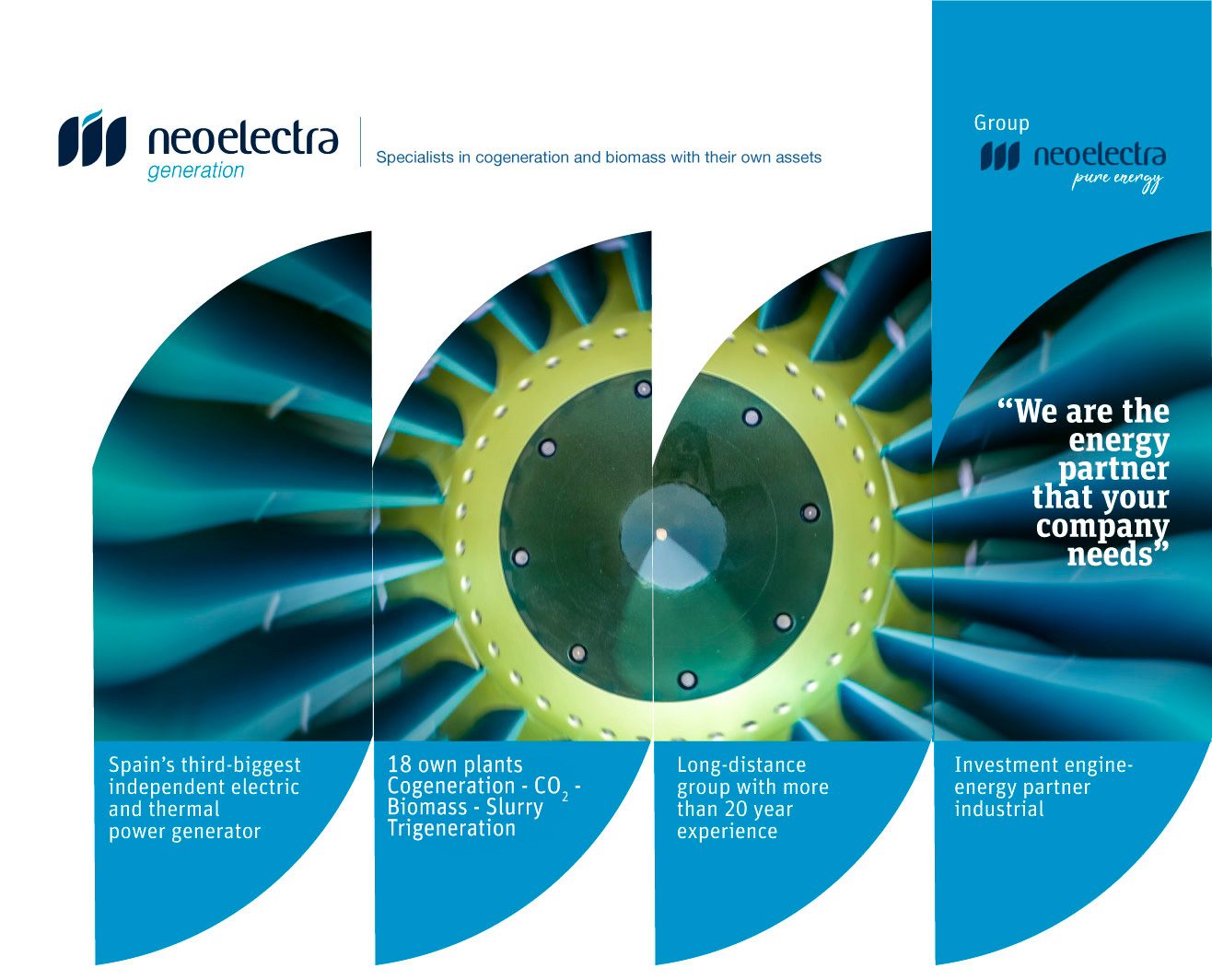 We generate energy for industrial partners
Neoelectra Generación is the engine of the Group. 20 years as an independent leader in the energy sector, it is uniquely positioned to meet the needs of its industrial customers from various sectors.

DIRECT AND PERSONALIZED TREATMENT
ACCESS TO ECONOMIES OF SCALE
Neoelectra Generation is committed to its partners to maximize their energy efficiency and reduce their costs
HIGH EFFICIENCY ENERGY SOLUTIONS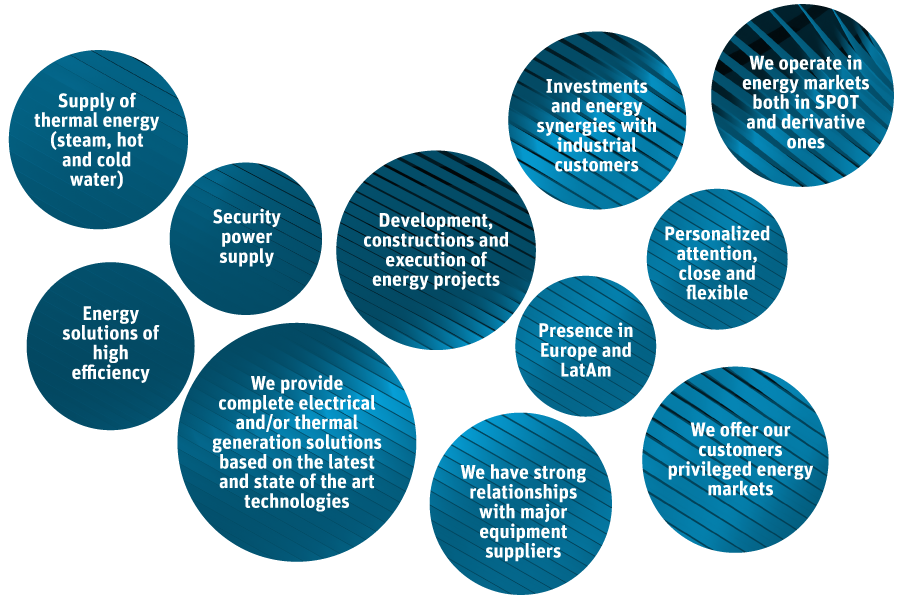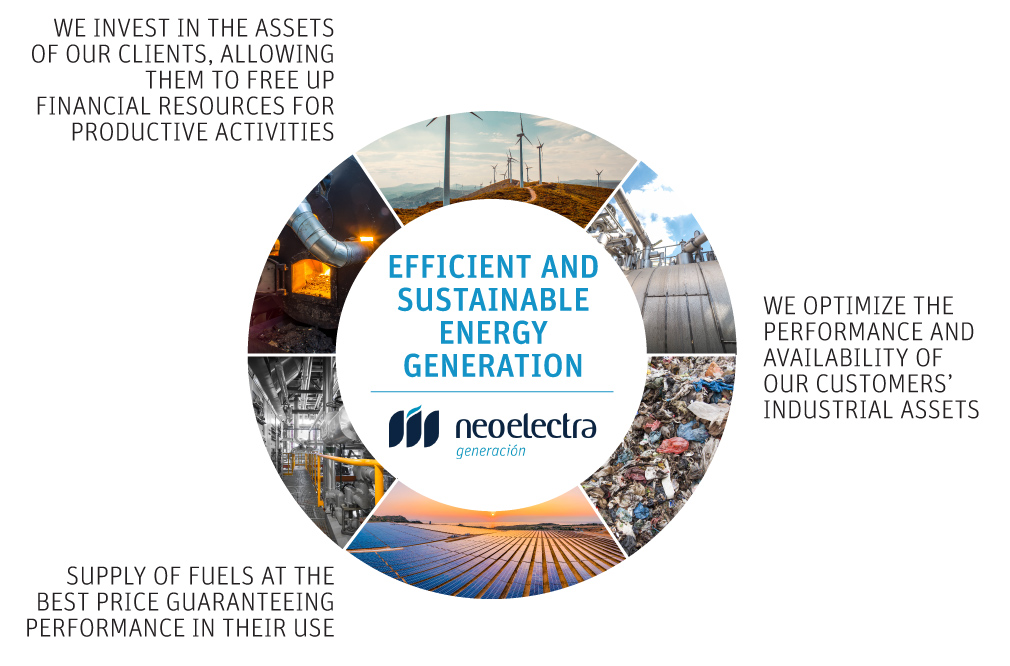 SECTORS TO WHICH WE PROVIDE ENERGY SOLUTIONS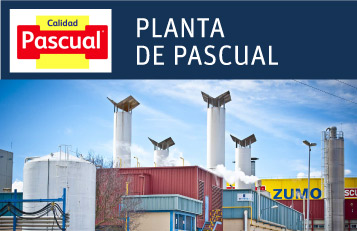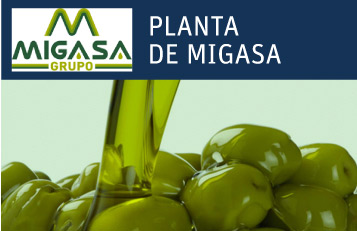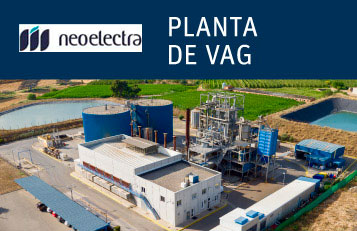 We have a long-term relationship with the main equipment suppliers
in the energy sector:

215 MW of installed capacity
Electricity generation capacity of 1.200.000 MW/year
Thermal supply generation capacity of 800.000 MW/year
More than 2.700.000 tn of biomass managed
More than 1.300.000 tn of slurry managed
More than 1.300.000 tn of CO2 emissions reduced
More than 600.000 tn of CO2 recovered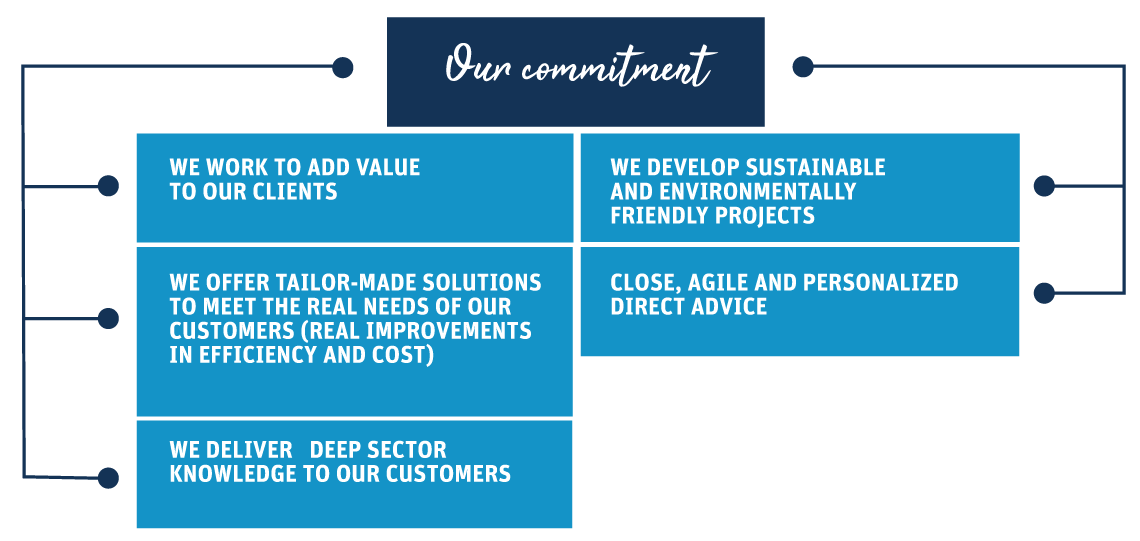 At Neoelectra Generationn we offer our partners the experience of Neoelectra Group, the third independent producer of electrical and thermal energy in Spain specialized in energy efficiency services.
Neoelectra Generación basa su actividad en la
Neoelectra Group Integrated Management Policy
The principles of excellence are part of the ethical and professional values ​​of Neoelectra Generation and of the commitments we acquire with clients, employees, suppliers, collaborators and society.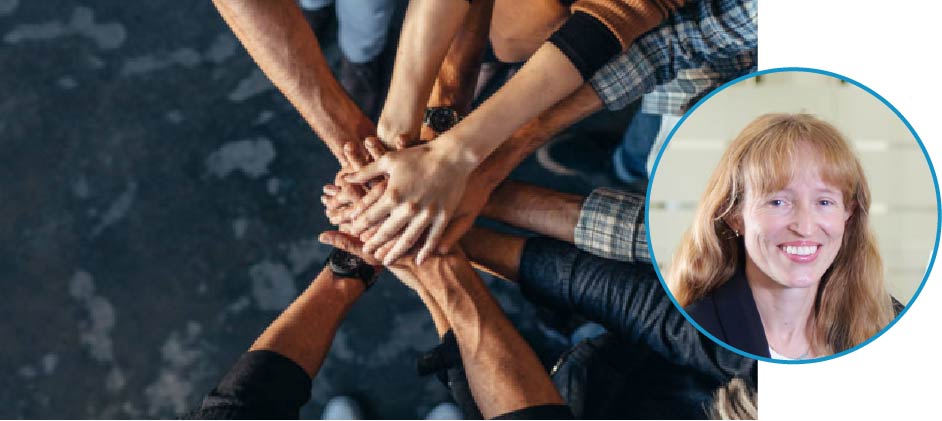 Noemí Ayesa, Director of Gas & Power
"We provide global solutions with supply and equipment advantages to maximize the energy potential of our industrial customers."
I WOULD LIKE MORE INFORMATION